WORKSHOPS AND STATIONS for 2021
Incomplete list – More Details coming soon!
*The escape rooms and Lego Maniacs workshops come with a $2.00 fee per person – to register, click HERE
Escape Room* 
Harrisburg Escape Rooms is bringing their mobile adventure to BloomCon Hak4Kidz! Come investigate the Mummy's Tomb or break into a secret government research facility in TOP SECRET!
Programming Challenge with LEGO WeDo
Students will complete a challenge by building a machine with LEGOs and programming it to complete a task.
Hack it together –  Soldering project
Learn to solder and make a motorized bot!
Students will learn the basics of soldering. There will be an introduction to the equipment, safety, techniques, and fixing mistakes. Soldering irons burn! Getting burned hurts! Keep safety in mind if signing up for this workshop.
Code Combat Intro to Python Coding
Learn the basics of Python coding while playing a fun game! No experience necessary – students will advance in the game at their own pace.
Codes and Ciphers 
Code and decode messages while learning the basics of cryptology. Students will compete to break codes and be the first to unlock a mysterious box. Kids who break the code in time gets a prize.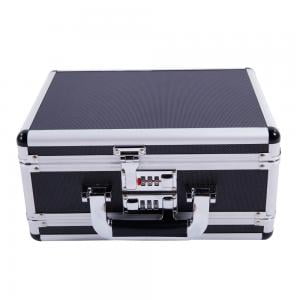 LockSport
Learn about the engineering of locks. How they work – why we make them better – and learn to defeat locking systems. The more that people know about lock technology, the better they are capable of understanding how and where certain weaknesses are present. This makes them well-equipped to be better consumers in the marketplace, making decisions based on sound facts and research.
MacGyver Challenge
What's a MacGyver Challenge, you ask? Simple. We give you a bunch of duct tape, some raw materials and you show us what you can make!
The best project wins a prize!
Snap Circuits
Get a taste of electrical circuit lay-out with this fun and educational activity. Make a music box – a helicopter -or a space invader alarm!
STEM Reading Corner
Take a break from the hustle and bustle and relax at the Columbia County Traveling Library STEM reading corner. Browse some cool books!

Reverse engineering
The old equipment playground where you can disassemble old electronics, see what's inside, and try to identify the parts.
Hak-A-Badge with Chibitronics
Make your conference badge light up by creating a simple circuit with a switch!
Lego Maniacs*
(Stop Motion with Legos): It's time to get your Lego freak on! Every Lego Maniac has an epic movie just wanting to burst out of their brain and into the world. This is the chance to make that happen! Learn Stop Motion Animation. You'll build Lego sets, use Lego mini-fig characters and learn how to make your vision into an actual animated clip. – 30min workshop.
Nerf Modification Club
Come see what Nerf Modification is! The Children's Museum has a Nerf Modification club that meets every month. Modification is when you change a Nerf blaster or darts to get greater ranges. Other modifications are just for cool looks.
Hiding in Plain Sight
Columbia Montour United Way program Hiding in Plain Sight, is a simulation of a high school student's bedroom, to help parents and concerned community members recognize unfamiliar hazards that are often in plain sight. By walking through a makeshift child's bedroom, parents learn to identify objects that could provide critical insights about risky behavior. Amidst the clutter of clothing scattered on the floor, school supplies on a desk and personal care products on a vanity are items that can actually be signals that a young person could be involved in risky, and harmful behavior.
TheGeekGrid Studios COSPLAY Hakz
Safe and Secure Online
Join Trooper Anthony Petroski III, Community Services Officer and Public Information Officer of the Pennsylvania State Police to learn valuable information about staying safe online.
Financial Hacks
Join the experts from Thrivent Financial and learn how to hack a budget! Spend, save, plan ahead!
Hack a Wind Foil
Learn about aerodynamics and engineer an airfoil. How high can you get yours to go? The sky is the limit!
Hack A Rocket
To infinity and beyond! Design and build your own stomp rocket and test it out to see how far it will go!
Healthy Eating Hacks
Alterra Life will be at Hak4Kidz to give us tips on healthy eating hacks!
*The escape rooms and Lego Maniacs workshops come with a $2.00 fee per person – to register, click HERE
Hack-A-Pult
Turn recycled materials into a catapult! This engineering challenge is great for STEM learning. Catapults have been around since the middle ages. Create one at this booth and get a chance at a prize!
Allys Air
Stop by this vendor and check out the amazing balloon creations from Ally's Air!
NFC Treasure Hunt
Eight NFC-tagged Tinker (the Hak4Kidz mascot) images are throughout the conference. Devices are provided to read the NFC tags. Each revealing a clue to find the next one. Anyone who finds all 8 in the correct order wins a prize!
Programming with Edison
Programming with Edison robots. Edison is a programmable robot designed to be a complete STEM teaching resource for coding and robotics education for students from 4 to 16 years of age. Effective and engaging Edison helps students learn to program while having fun. Students will learn how to program Edison to run through a maze in this 50-minute workshop.