WORKSHOPS AND STATIONS for 2021
Incomplete list – More Details coming soon!
Escape room* 
Harrisburg Escape Rooms is bringing their mobile adventure to Hak4Kidz! Come investigate the Mummy's Tomb or break into a secret government research facility in TOP SECRET!
Programming Challenge with LEGO WeDo
Students will complete a challenge by building a machine with LEGOs and programming it to complete a task.
Hack it together –  Soldering project
Learn to solder and make a cool badge that is part of a treasure hunt!
Students will learn the basics of soldering. There will be an introduction to the equipment, safety, techniques, and fixing mistakes. Soldering irons burn! Getting burned hurts! Keep safety in mind if signing up for this workshop.
Code Combat Intro to Python Coding
Learn the basics of Python coding while playing a fun game! No experience necessary – students will advance in the game at their own pace.
Codes and Ciphers 
Code and decode messages while learning the basics of cryptology. Students will compete to break codes and be the first to unlock a mysterious box.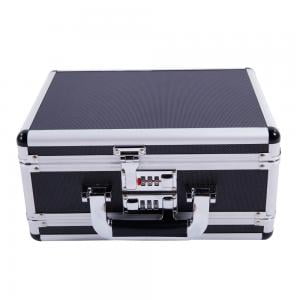 LockSport
Learn about the engineering of locks.
Duct Tape Hacks
What can you hack together with Duck tape?
Best project wins a prize!
Snap Circuits
Reverse engineering
Take things apart – see what's inside. Try to identify parts.
Hak-A-Badge with Chibitronics
Make your conference badge light up using a simple circuit!
Lego Maniacs*
(Stop Motion with Legos): It's time to get your Lego freak on! Every Lego Maniac has an epic movie just wanting to burst out of their brain and into the world. This is the chance to make that happen! Learn Stop Motion Animation. You'll build Lego sets, use Lego mini-fig characters and learn how to make your vision into an actual animated clip. – 30min workshop.
Nerf Modification Club
Come see what Nerf Modification is! The Children's Museum has a Nerf Modification club that meets every month. Modification is when a you change a Nerf blaster or darts to get greater ranges. Other modifications are just for cool looks.
Hiding in Plain Sight
Columbia Montour United Way program Hiding in Plain Sight, is a simulation of a high school student's bedroom, to help parents and concerned community members recognize unfamiliar hazards that are often in plain sight. By walking through a makeshift child's bedroom, parents learn to identify objects that could provide critical insights about risky behavior. Amidst the clutter of clothing scattered on the floor, school supplies on a desk and personal care products on a vanity are items that can actually be signals that a young person could be involved in risky, and harmful behavior.
We Discover Geeks COSPLAY Hakz
The escape rooms and Lego Maniacs workshops come with a $2.00 fee per person – to register, click HERE